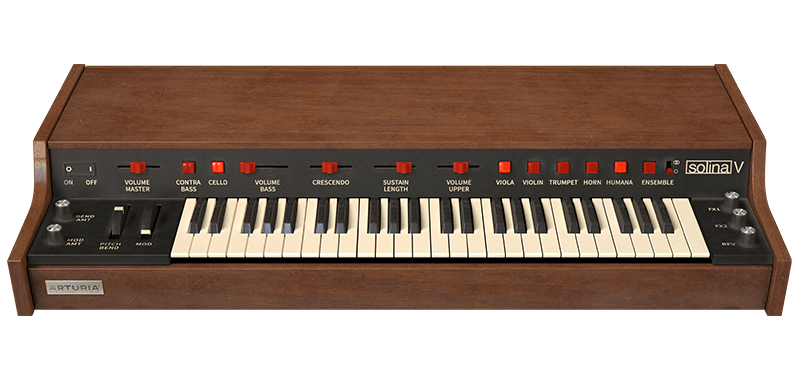 Before polyphonic synthesizers, there were the string machines. The Solina, made originally by Eminent and rebranded for Arp, defined a class of sounds that are still as in demand today as ever. The Solina was probably heard on more albums in the 1970's and 80s than any other single keyboard.
Like fresh Oxygen
We began by modeling the original Solina MK1 from Eminent making sure that the Violin, viola, cello, horn and trumpet sounds were as rich and warm as the original. The renowned ENSEMBLE effect was carefully modeled and is a thing of beauty that cannot be found in any of the sample-based string machines.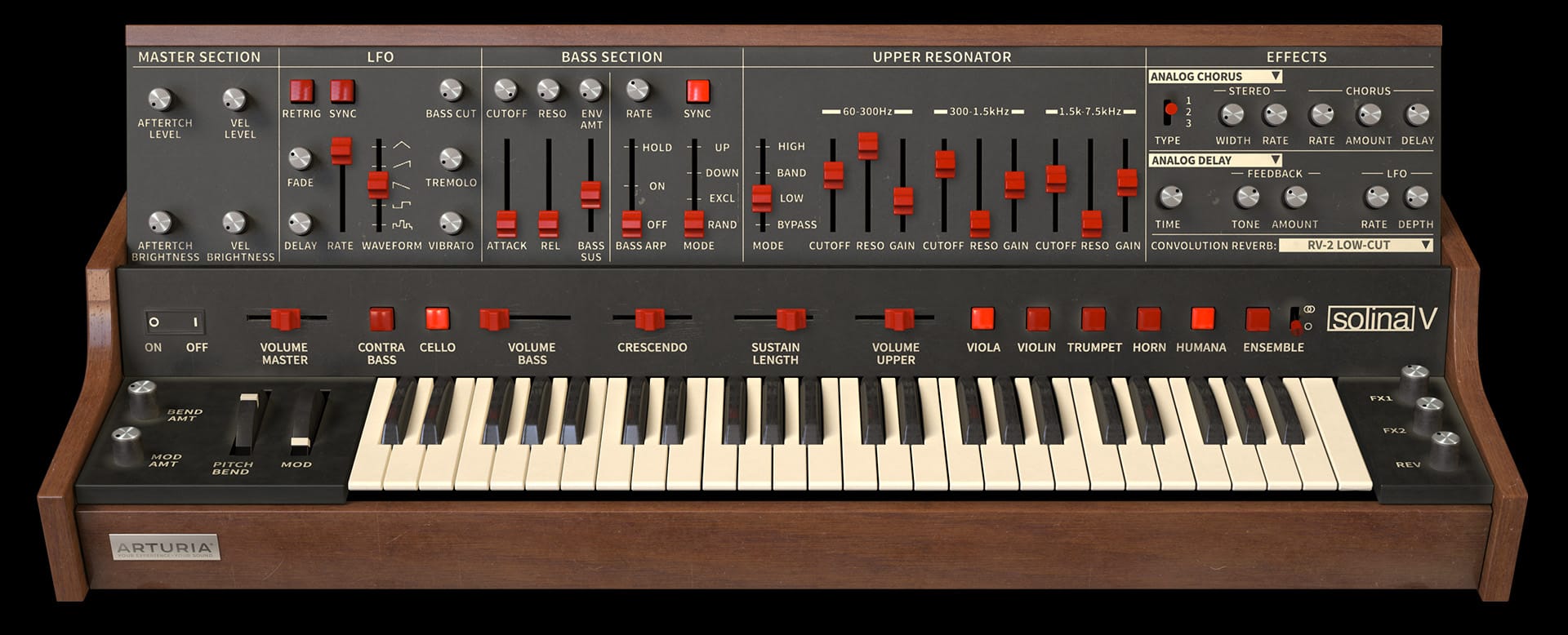 Soaring beyond the past
Besides recreating the original features of the Solina, we took a step further and expanded the sonic palette beyond anything the original designers could have imagined.
Additional features like the Vox Humana and Resonators from the 1978 Bob Moog polysynth, original paraphonic and new polyphonic modes of operation, a 24dB per octave filter on the bass section, an LFO, an arpeggiator, and more all add up to creating the biggest and baddest string machine ever.
Main Features
All of the original parameters of the ARP/Eminent Solina string ensemble
Vox Humana sound modeled after the original 1978 Bob Moog's Polysynth
Classic Paraphonic operation as well as selectable Polyphonic mode
1978 Bob Moog's polysynth resonator section on Upper Section
24dB per octave resonant filter on Bass Section
Arpeggiator on Bass Section
LFO for vibrato, tremolo and filter modulation
Aftertouch and velocity level controls
Solina MK1 and MK2 ensemble modes
3-mode stereo chorus
Stereo dual phaser
Analog delay
Digital sync delay
Convolution reverb with 24 modeled reverbs
150 presets