The best synths and keys
reborn

V Collection has grown into the industry reference of software instruments that made music history. The solution demanding musicians choose.
Unrivalled,
perfectly modelled sound

V Collection uses our advanced TAE® and Phi® modelling technologies that perfectly recreate both the sound and feel of these legendary instruments.

Thousands of masterfully
crafted presets

An army of top-tier sound designers and big-name artists have created some of the most awe-inspiring synth and keyboard patches just for you.

Create with confidence

All the instruments in V Collection are modelled on keyboards that made history. Now you can use them in your DAW to create the music you've always wanted to.

Play, perform, control

V Collection seamlessly integrates with Arturia's KeyLab range, as well as controllers from other brands, giving you full control of your sound in the studio and on stage.

Easy yet powerful

Every instrument features an integrated tutorial, tips on every control, and an intuitive sound browser. No matter what skill level you are, or what style you play, this has you covered.
Main Features
Includes 24 software titles: Mellotron V, Synthi V, CZ V, Analog Lab, Clavinet V, CMI V, DX7 V, Buchla Easel V, Synclavier V, B-3 V, Mini V, Piano V, Stage-73 V, Matrix-12 V, Farfisa V, Solina V, SEM V, Wurli V, Jup-8 V, ARP 2600 V, CS-80 V, Prophet V, VOX Continental V, Modular V
Each virtual instrument in the V Collection can be used as a stand-alone application or as a NKS (except Analog Lab,Mellotron V, Synthi V, CZ V and B-3 V), VST, AU or AAX plug-in
High resolution graphic interfaces, compatible with very large displays
All instruments share a common interface for browsing, editing (save, import, export, …)
Easy MIDI mapping to any keyboard controller.
In app tutorials allowing to quickly understand the instruments.
Easy install and licence manager : Arturia Software Center.
More than 8000 high-quality and innovative sound presets.
Analog Lab – All presets of the V Collection 7 can be browsed and edited from a single interface
Arturia's proprietary technologies, TAE® and Phi, ensure that each instrument sounds and behaves exactly like the original.
*Mellotron® is a registered trademark of Mellotron.com
Platform specifications
: Win 7+ (64bit) PC: 4 GB RAM; 2.5 GHz CPU.
16GB free hard disk space
OpenGL 2.0 compatible GPU
: 10.11+: 4 GB RAM; 2.5 GHz CPU.
16GB free hard disk space
OpenGL 2.0 compatible GPU
Required configuration
Works in Standalone, VST 2.4, VST 3, AAX, Audio Unit, NKS* (64-bit DAWs only).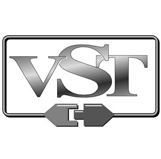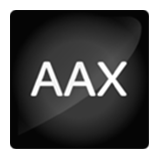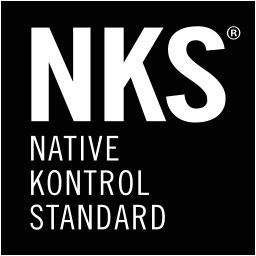 * NKS compatibility currently unavailable for Analog Lab, CZ V, Mellotron V, Synthi V and B-3 V2